*Bow Wow Meow*
*Boutique*
EXTENDED TO THIS WEEKEND!
December 13th & 14th

10am – 5pm at 4000 Collins Lane
Just 1 min. from The Animal Care Society (12207 Westport Rd)
Come Browse a Huge Selection of Gift
Baskets and Items For Your Pets, Friends, Business Associates, and Family!
Incredible Assortment of Silent Auction and Gift Basket Items, Including Art, Handmade Crafts, Jewelry, Liquor, Coffee, Christmas Items and More!
All proceeds benefit the furry friends of
The Animal Care Society
Louisville's 1st NO-KILL Animal Shelter
BLACK & TABBY CAT SPECIAL
Get your tinsel in a tangle with our tabby & black cat special! Now until Christmas, all of our altered tabby & black cats and kittens are available for adoption for only $15 with an approved application. This includes spay/neuter, FIV negative, up to date on age appropriate shots, worming, microchip and microchip registration, and they are on flea preventative. You really can't find a better deal! (For our kittens too young to be altered yet, a $60 spay/neuter voucher will also be included in the adoption fee for a total of $75) Check out our adoptable cats here: http://www.animalcaresociety.org/petfinder-search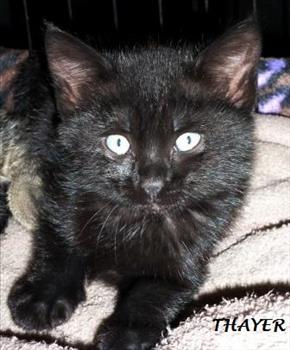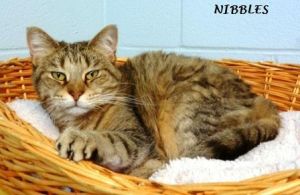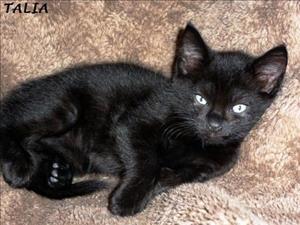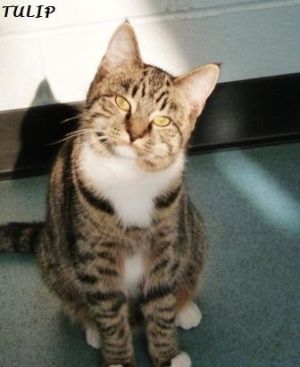 Raising Cane's Plush Puppies
100% of net sales are donated to the animals at The Animal Care Society!!!! Buy a Plush Puppy from Raising Cane's at 10490 Westport Rd. for yourself, your friends, and your family. THANK YOU!
*******************************************************
*******************************************************
Looking for a dog trainer? Look no further than Louisville's own Doug Rountree, Behavioral Therapist and Master Trainer at Bark Busters. Doug started Bark Busters Louisville in 2006 and has since trained over 2,000 dogs with a variety of personalities and breeds. He specializes in in-home dog training. Check out your local Louisville Bark Busters at http://dogtraininglouisville.com/
Bark Busters and Doug Rountree are great supporters of The Animal Care Society and generously donate training sessions for our most difficult dogs so that they can find furever homes too. We extend a big THANK YOU to Bark Busters for all that they do.
HELP CREATE A NEW STORY.
By donating to the Spirit Fund you too can create a happy ending!
     BEFORE you finish reading this, sadly, 14 dogs and cats will take their final breath in U.S. animal shelters.  Even more heartbreaking, by year's end, approximately 4 million more innocent animals will suffer the same unthinkable fate.
That is, unless they find safe haven in a no-kill shelter like Louisville's Animal Care Society. Here, our entire reason for being is to end the barbaric practice of euthanization by placing every homeless dog and cat we receive into the care of kind souls who will cherish their unconditional love.
You need only see the pictures above and below to appreciate how dedicated we are to our mission. Because as hard as it is to believe, these two photographs are of the same dog–a terrier mix named Betsy.
When we found Betsy, she was cold and wet, rail thin and severely malnourished, wandering aimlessly through the streets of Eastern Kentucky.
We think she somehow managed to survive each day by taking refuge in abandoned buildings and under parked cars, scrounging up occasional scraps of food. Even worse, was the obvious long-term physical abuse Betsy suffered at the hands of people too cruel for words.
Treatment left her afraid of men, quick movements, people's feet, televisions, ceiling fans, stairs and loud voices. In fact, she was so fearful of people at the shelter, her name while living there was ShyAnne.
Betsy's life changed forever when an ACS volunteer who relocates dogs from Eastern Kentucky to our shelter, saw past her horrific physical appearance and rescued her from an uncertain future.
After being nursed back to health with plenty of TLC made possible by heartfelt donations from people like you, Betsy was adopted into a loving home where she has since blossomed into a confident, charming, prized pooch, anyone would be proud to call their own.
Unfortunately, her story isn't unique. Your generosity is the only hope that countless more former ACS residents will go on to enjoy their best years much like Betsy, living happily ever AFTER.
Visit the Center
To learn more about the shelter and meet our staff, volunteers, and pets in residence, please feel free to drop by the center during our opening hours:
Wednesdays and Thursdays — 11:00 am to 7:00 pm
Fridays and Saturdays — 11:00 am to 5:00 pm
Sundays — 1:00 pm to 5:00 pm
The shelter is closed on Mondays, Tuesdays, and major holidays.